The Living Maya
Destiny Cards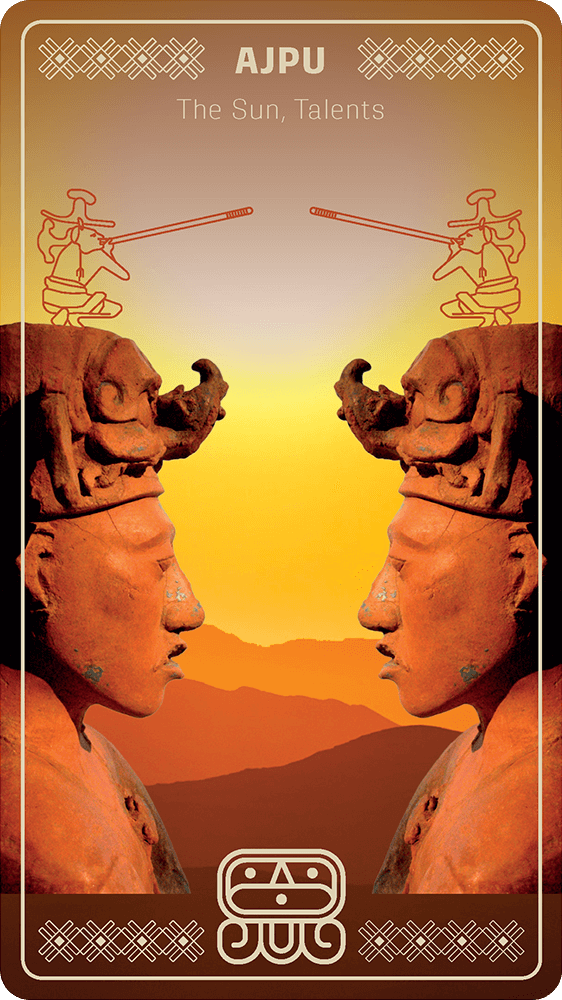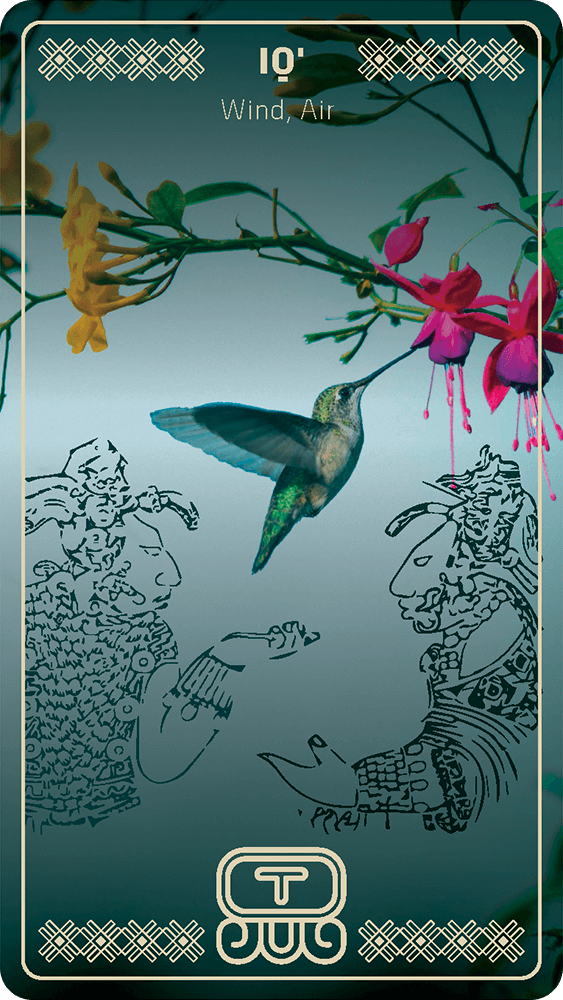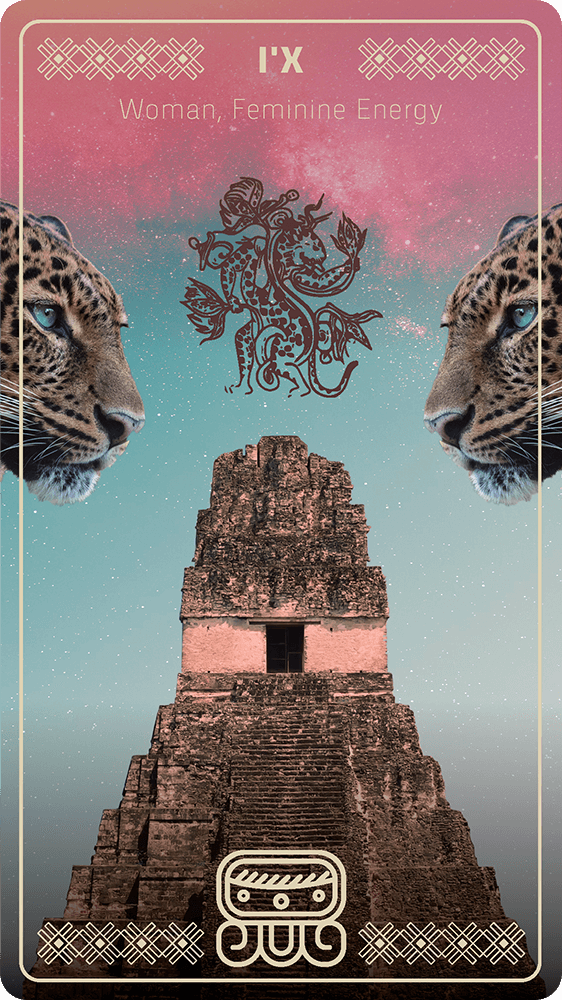 The Maya tracked the movements of the moon, sun, and planets to develop one of the most accurate calendar systems in human history. In the Maya cosmovision, every day has a specific energy which provides guidance for daily life.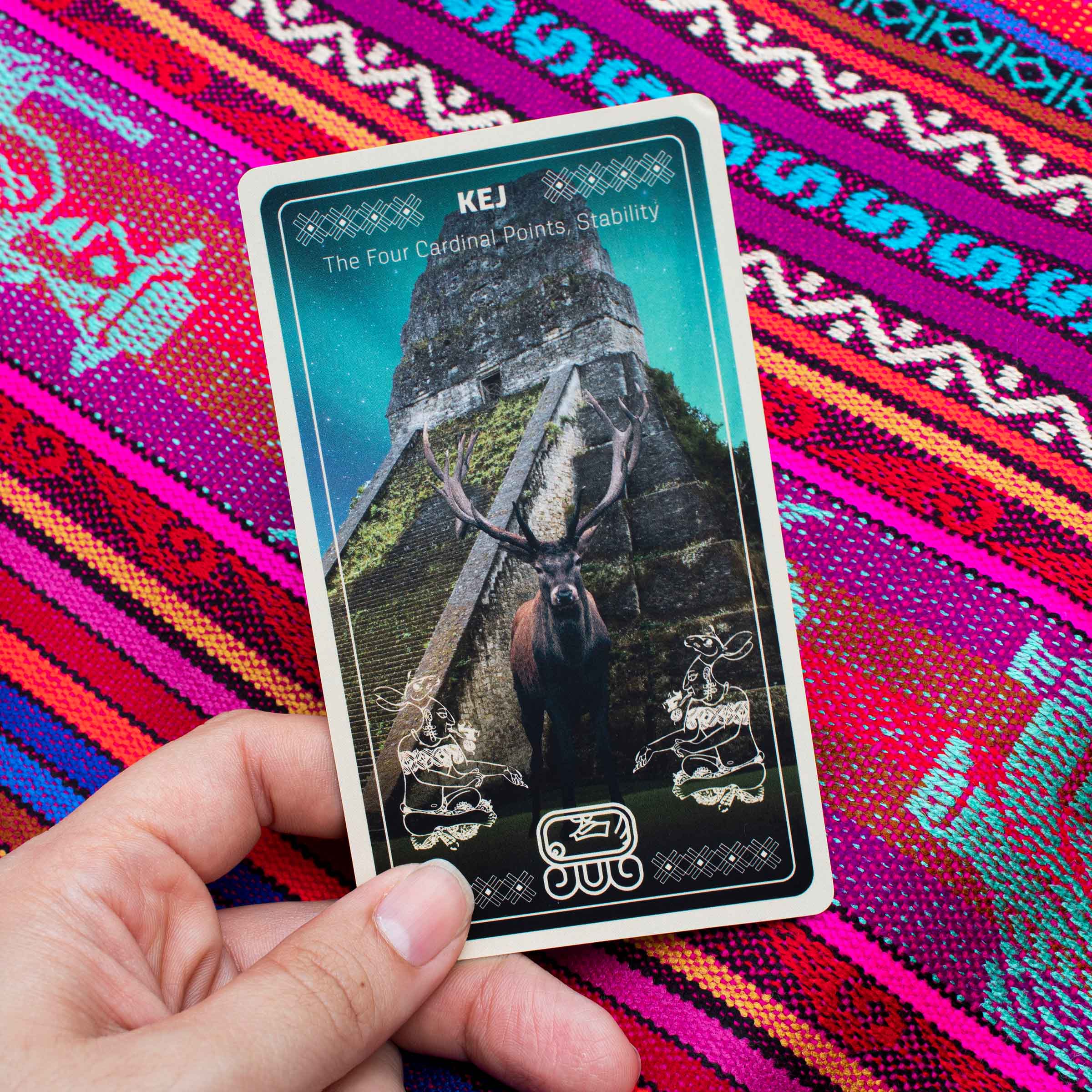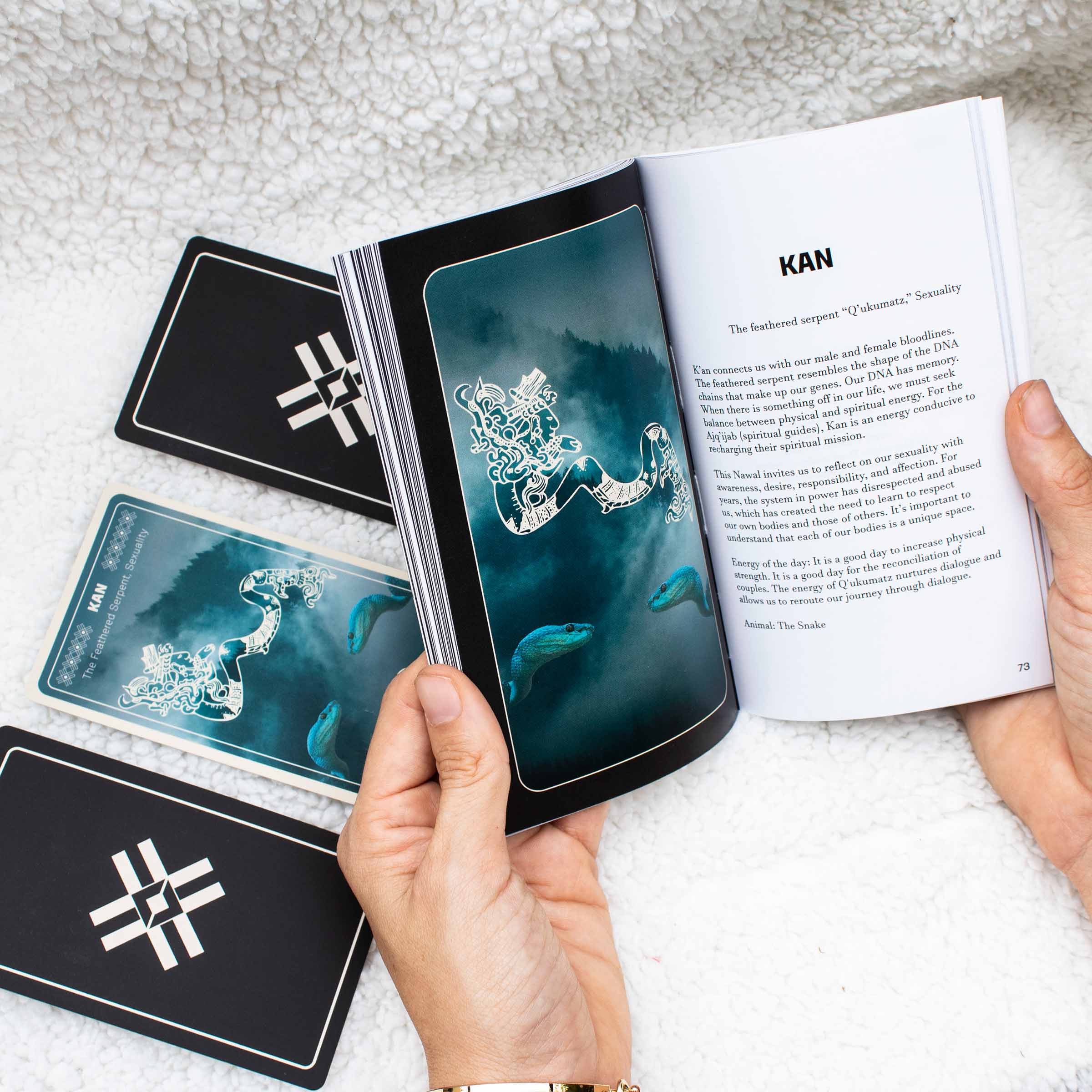 The Living Maya Destiny Cards help you understand how these energies affect your life. Based on the 20 energies of the sacred Maya Cholq'ij day-count (calendar), the cards provide a daily reflection on how to become a better person, community member, and steward of our planet.
Project Organizer
The Living Maya project was produced by CIELO, a 501c3 non-profit organization. All proceeds from this project will go back into the non-profit towards funding indigenous-led initiatives in Guatemala.
More Information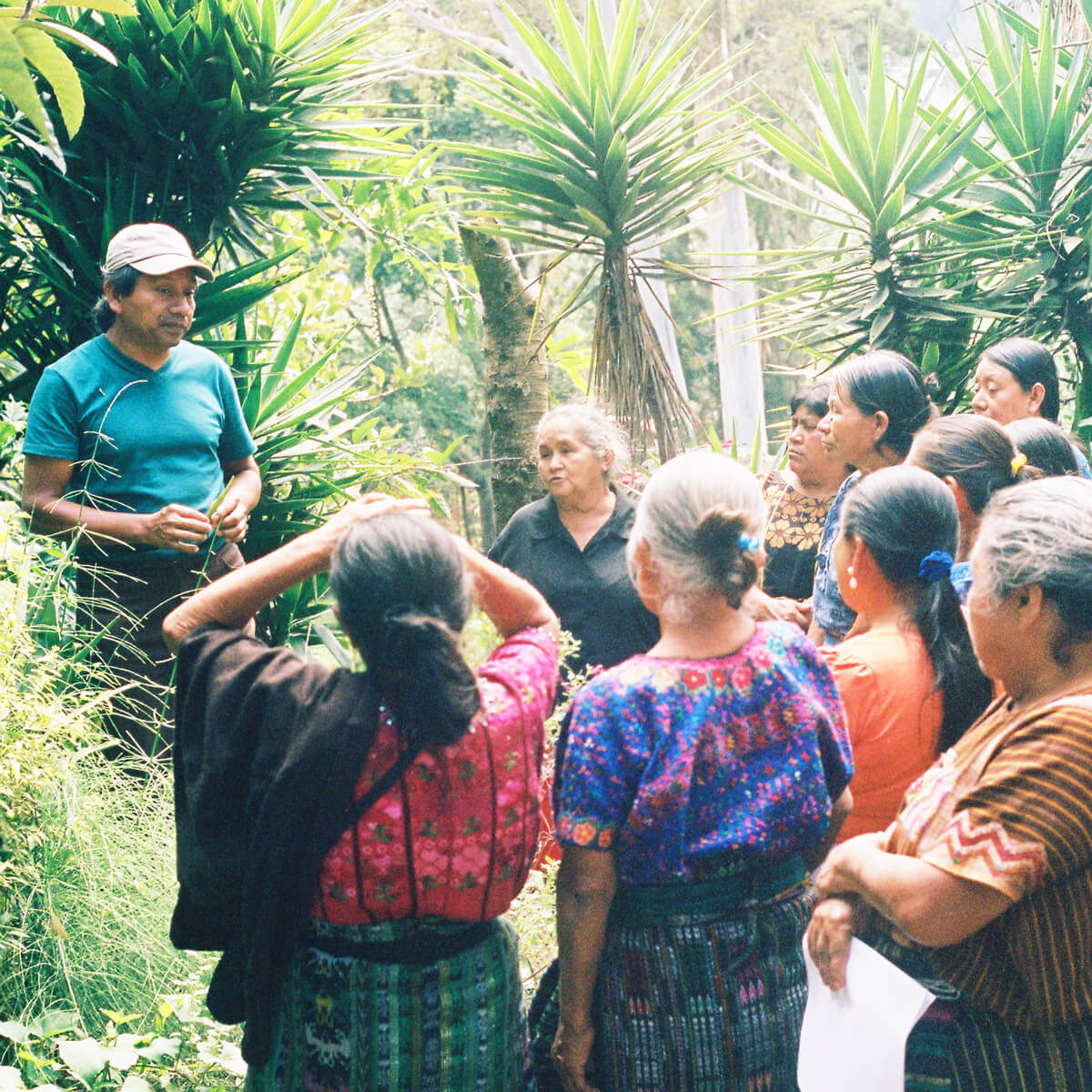 Collaborators
The project was created by Maya people dedicated to advancing Maya culture and art. The contributors include an Ajq'ij (spiritual guide), artists, writers, and cultural practitioners.
More Information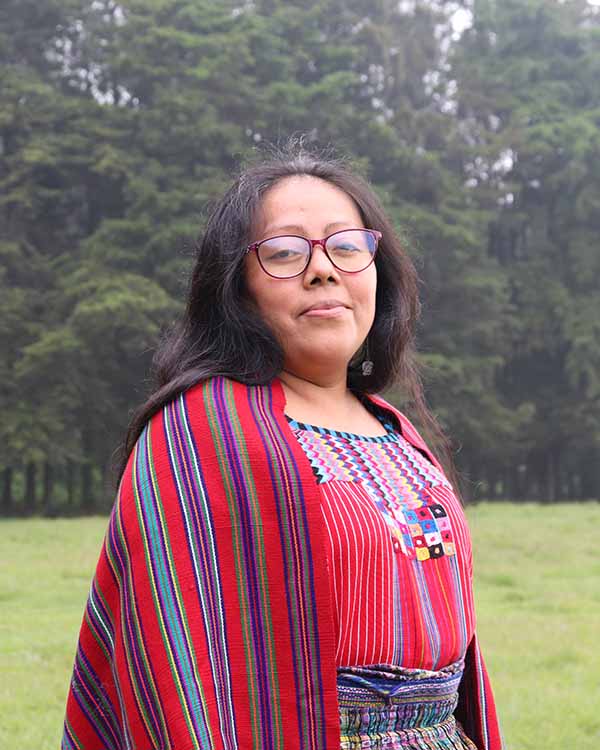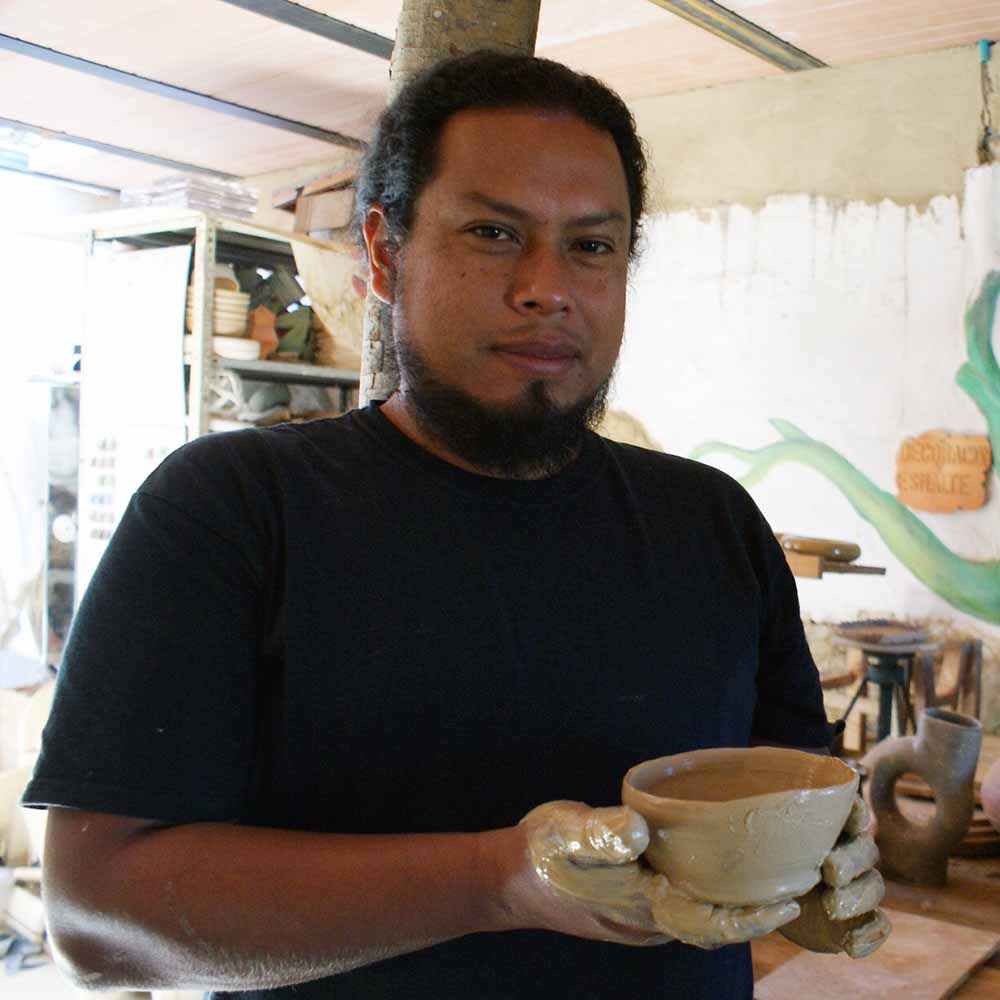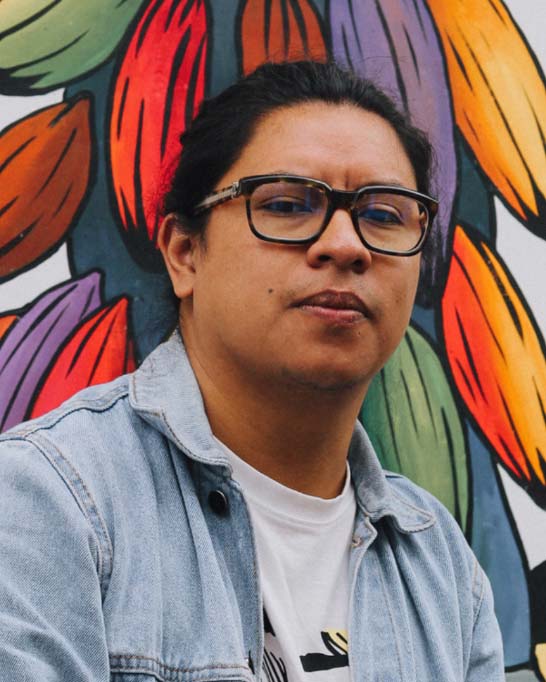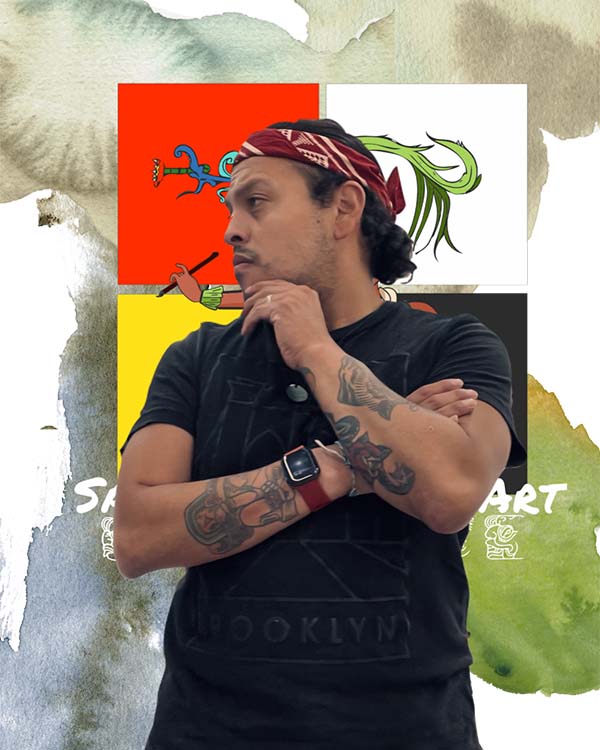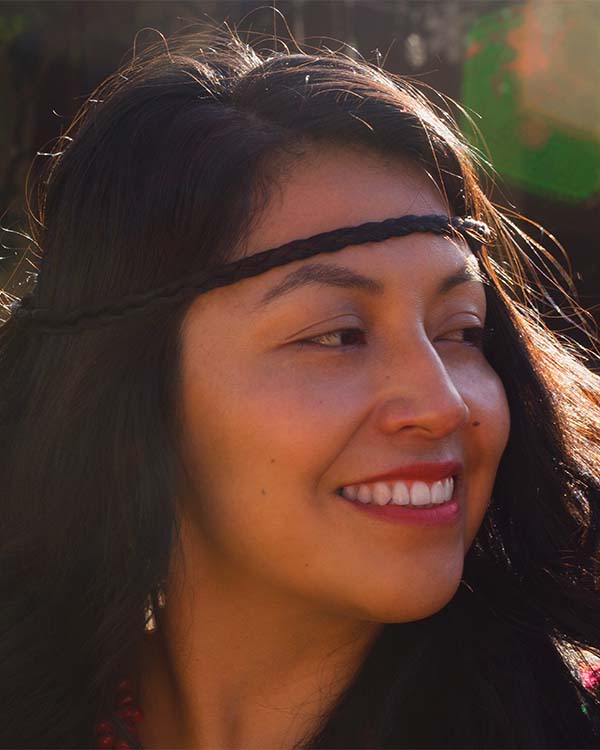 Ch'umil Star Design
This Maya geometry symbol throughout this project is Ch'umil, which means Star in the Mayan Kaqchikel and K'iche' languages.
More Information
What's Included
20 Cards + Illustrated Guidebook + Keepsake Box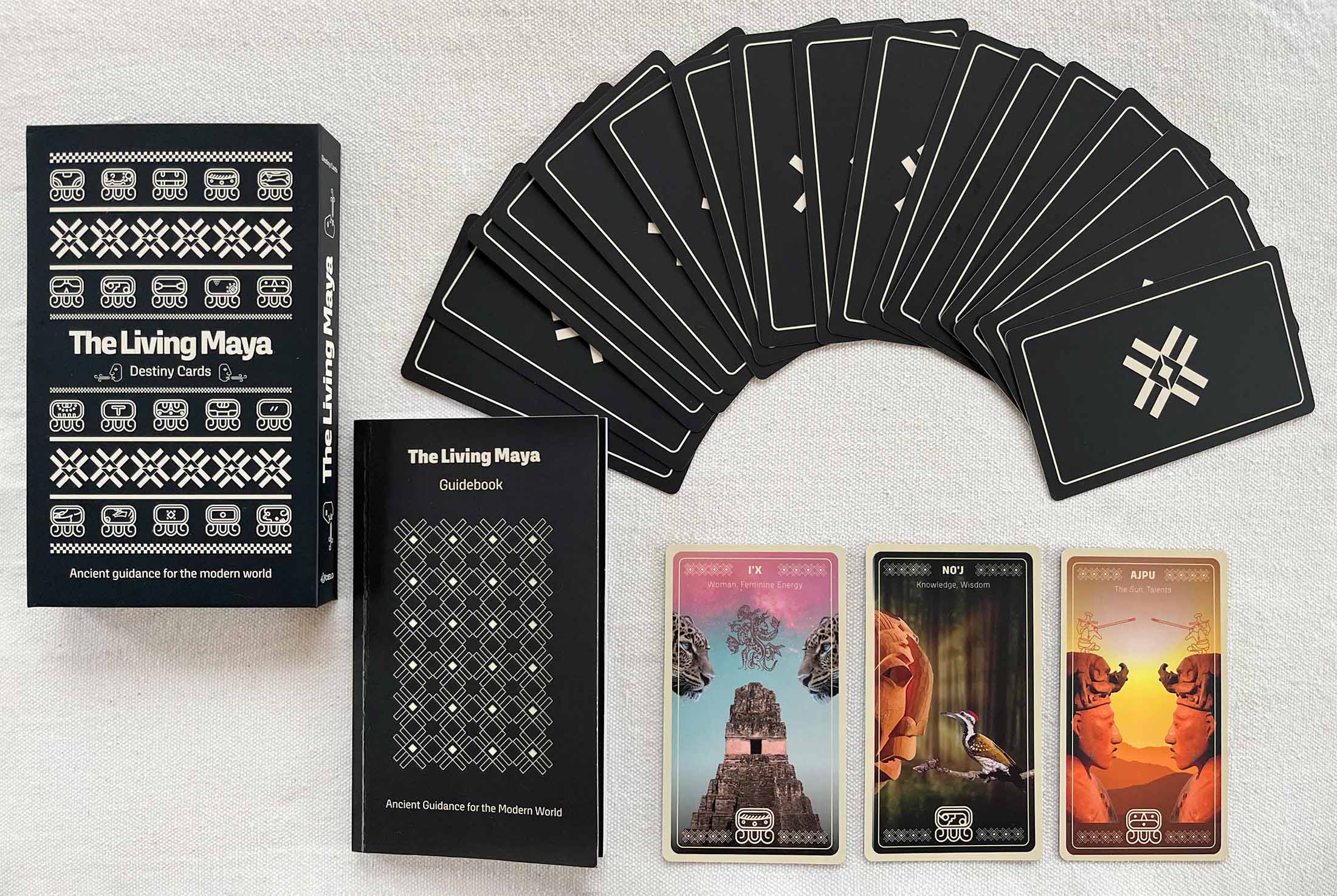 The Guidebook
Original poetry for each card
Description of each card
Bonus content on Maya History

Learn more about the ancient civilization that developed advanced architecture, mathematics, and astronomy – and how it lives on today.
Living Maya Destiny Cards
Pay with Credit Card
In the Paypal checkout process, the "Create an Account" option allows you to pay using your credit card with Guest Checkout.
Sales Proceeds
All proceeds go to funding indigenous-led environmental initiatives in Guatemala.
Outside the US?
Send an email with the details of your order (quantity, address). Please use the link above for US addresses only.
Libreto Versión Español
Descarga digital
Por el momento, las cartas Living Maya solo están disponibles en inglés, pero tenemos una versión en español del libreto que acompaña las cartas disponible en formato digital (PDF) por USD 8-- o gratis con la compra de las cartas. Para recibir el PDF en español, envíe una solicitud a info@livingmayacards.com
Spanish Version
Digital download
The physical Living Maya cards are currently only available in English, however we have a digital version (PDF) of the booklet in Spanish available for USD 8-- or complimentary for anyone who has purchased a deck. To request a Spanish PDF, please email info@livingmayacards.com .
"The counting of time is the consciousness of our existence in this world."